We may earn money or products from the companies mentioned in this post.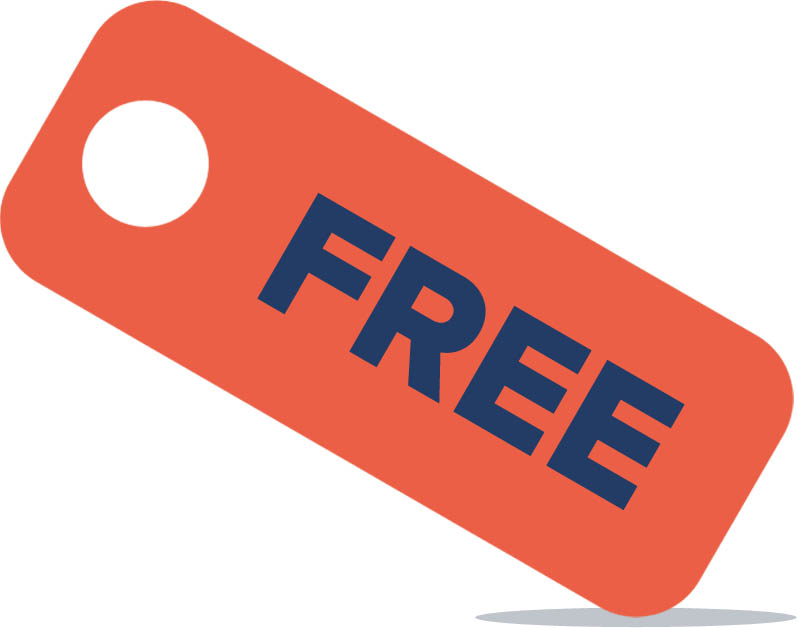 The popularity of free web hosting has exploded in recent years.
And it's easy to see why – with all the different expenses required to run a successful website, it's tempting to try and cut costs wherever possible to stay within your budget.
And what's more budget-friendly than free web hosting, right?
Well, not exactly…
Free web hosts aren't always what they market themselves to be. Tight restrictions they place on bandwidth, storage capacity, server speed, and uptimes can make your new site all but unusable.
But don't worry… we've done the heavy lifting for you. In this review, we compare 7 free hosting options to help you find the best fit for your site.
Let's dive in:
1. Hostinger.com
The Best "Almost-Free" Hosting ($0.80/mo)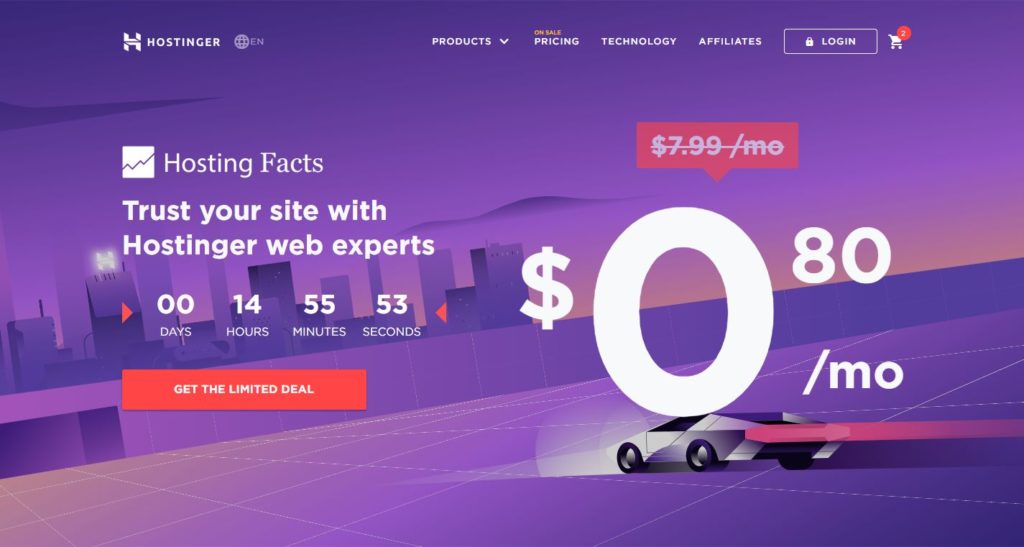 | | |
| --- | --- |
| Sub-domain included: | Yes |
| Bandwidth: | 100GB |
| Disk Space: | 10GB |
| Support: | Live Chat 24/7 |
| Max. Websites: | 1 |
| Max. Email Accounts: | 1 |
| Uptime & Speed: | Very Good |
| Limitations: | See terms of use |
| Official website: | www.Hostinger.com |
After nearly 15 years in business and a client base of more than 29,000,000 people spread across 178 countries, Hostinger has become one of the free web hosting industry's most dominant players.
Ok, so they aren't technically "free"…
… But at only $0.80/month for their limited shared hosting plan they're still one of the most budget-friendly web hosts on the market.
With average load times of only 345ms (the second best we've ever recorded), they're also one of the fastest.
But that's just the tip of the iceberg.
Even their most basic plan comes armed to teeth with a whole bag of goodies including:
1 MySQL database
1 FTP user
Access to their website builder
One click install of WordPress or other CMS
A free domain name for 1 year
24/7 customer support (seriously, it's one of the best)
100GB of Bandwidth and 10GB of Disk Space
One free email account
And, if the needs of your site outgrow the limits of their basic hosting plan, you can always upgrade to their premium shared hosting plan and get unlimited websites, email accounts, and bandwidth (not to mention 2x the memory and weekly backups) for less than a pack of gum.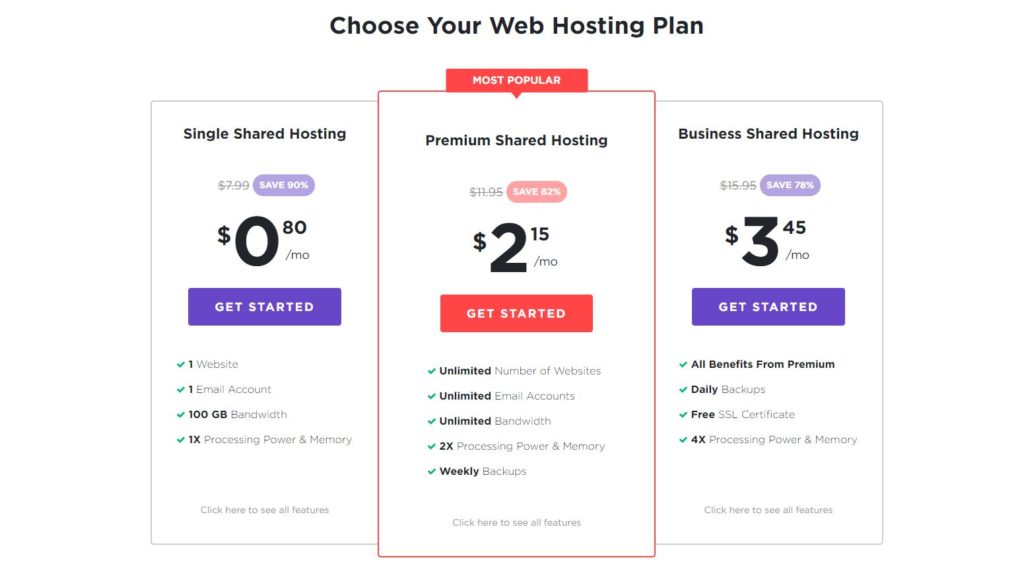 Limitations
One of the only major annoyances we had while reviewing Hostinger is that their user interface doesn't give you access to a classic cPanel…
Instead, you'll get a slightly downgraded made-in-house interface called the hPanel.
It's not our favorite user interface, but – considering the exceptional speeds, customer support, and features – we're hard-pressed not to hold it against them.
Hostinger's "shared plan" average uptime and load time in 2018:
| | | |
| --- | --- | --- |
| 2018 | Uptime | Load Time |
| April | 99.99% | 344 ms |
| March | 99.93% | 423 ms |
| June | 100% | 355 ms |
| July | 100% | 332 ms |
| August | 99.98% | 349 ms |
| September | 99.89% | 318 ms |
| October | 100% | 316 ms |
| November | 100% | 323 ms |

With some of the fastest speeds we've ever seen and uptimes on par with those of HostGator's Cloud, Hostinger is the best "almost free" host that we've ever reviewed.
…or read our full Hostinger review here.
2. 000WebHost.com
$0/mo – But 1 Hour Offline Each Day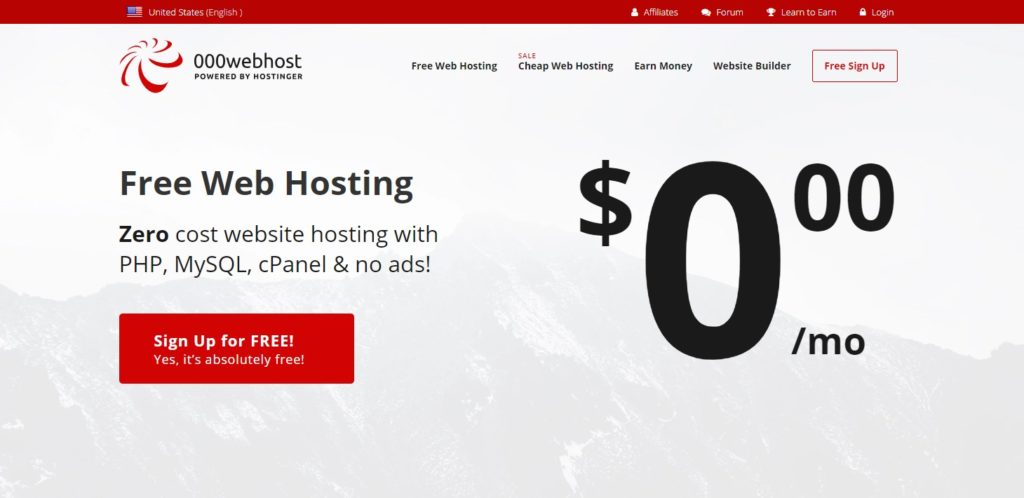 | | |
| --- | --- |
| Sub-domain included: | Yes |
| Bandwidth: | 10GB |
| Disk Space: | 5GB |
| Support: | Forum/Knowledge Base |
| Max. Websites: | 1 |
| Max. Email Accounts: | 0 |
| Uptime & Speed: | Bad |
| Limitations: | See terms of use |
| Official website: | www.000WebHost.com |
"Zero cost web hosting with PHP, MySQL, cPanel, and no ads!".
That's the marketing slogan of 000webhost.com, Hostinger's partner company and one of the top-rated free web hosts in the world.
Now, if it sounds just a little too good to be true – IT IS!
Yes, 000WebHost offers impressive speeds (especially for a shared free host) and their no-ads policy makes for a much cleaner and friendlier user experience.
Unfortunately, these two factors alone simply aren't enough to compensate for the myriad of other limitations.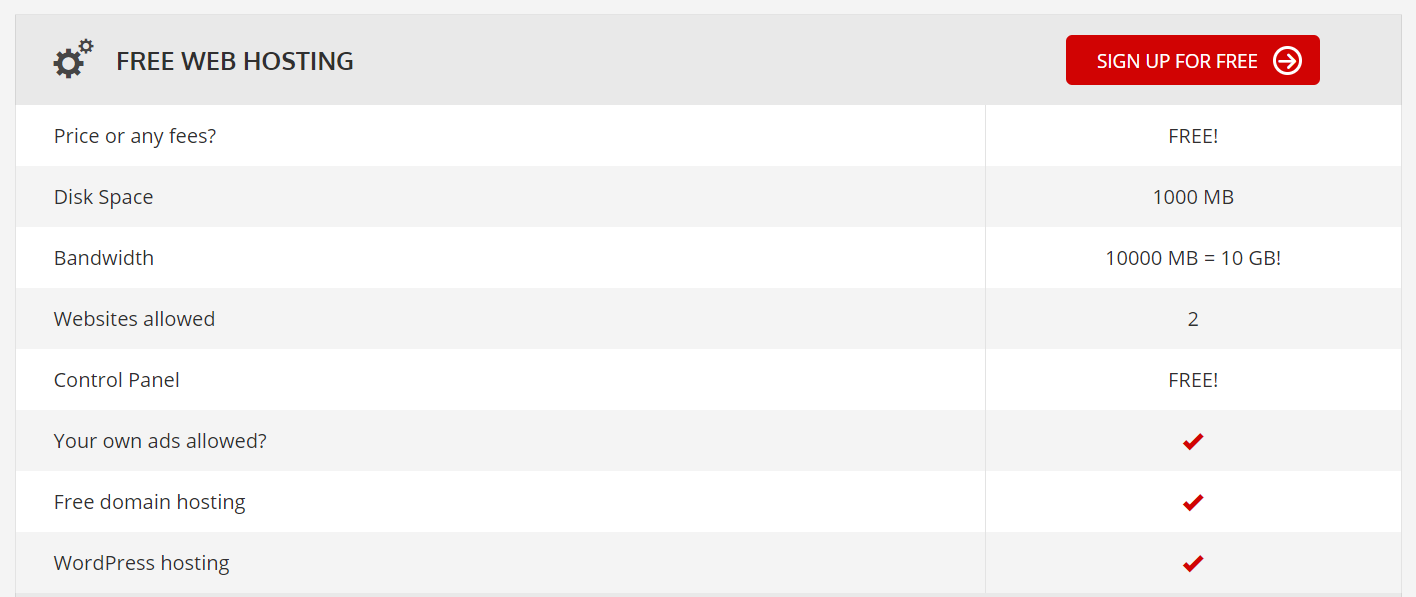 *Note: It's worth mentioning that 000WebHost experienced a massive security breach back in 2015 where the private information of more than 13,000,000 customers was leaked.
Limitations
Of the many problems that we experienced while reviewing 000WebHost, none was more prevalent or frustrating than their utterly unusable uptimes.
With an average uptime of only 97.06% you can expect to experience at least an hour of downtime on your site… every. single. day. Think of all the traffic and sales you'll lose.
To make matters worse, you're also limited to a mere 10GB of bandwidth, 1Gb of disk space. To top it off, there is no email or live chat customer support to assist you in the (all but certain) event you encounter a problem with their service.
Here's 000WebHost free plan average uptime and load time in 2018:
| | | |
| --- | --- | --- |
| 2018 | Uptime | Load Time |
| April | 94.95% | 631 ms |
| March | 99.93% | 439 ms |
| June | 94.53% | 390 ms |
| July | 96.76% | 382 ms |
| August | 99.92% | 364 ms |
| September | 99.85% | 351 ms |
| October | 98.64% | 482 ms |
| November | 99.47% | 484 ms |

Despite having admittedly impressive speeds, with such horrible uptimes and heavy limitations, we cannot recommend 000WebHost to anyone unless it's an absolute necessity.
3. InfinityFree.net
Most Unlimited Features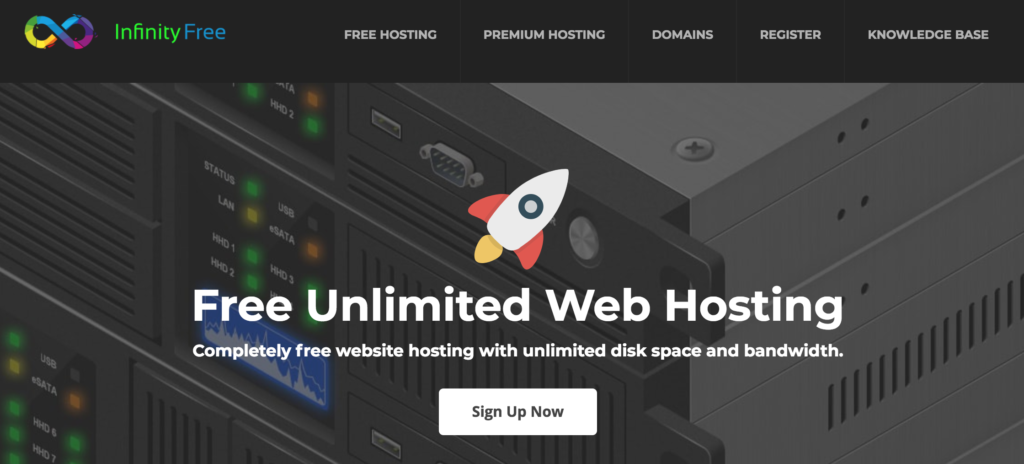 | | |
| --- | --- |
| Sub-domain included: | Yes |
| Bandwidth: | Unlimited |
| Disk Space: | Unlimited |
| Support: | Forum/Knowledge Base |
| Max. Websites: | 400 |
| Max. Email Accounts: | 10 |
| Uptime & Speed: | Good |
| Limitations: | See terms of use |
| Official website: | InfinityFree.net |
With only 200,000 customers, InfinityFree is a relatively small player in the web hosting game.
Despite their small client base, they've managed to carve out a reputation for themselves as the most feature-rich free web host on the market.
Even though you will undoubtedly experience some problems with their service, this reputation is well earned.
InfinityFree comes with a free SSL certificate with all plans (a very nice bonus), no front-end ads a free CloudFlare CDN, 10 email accounts, 1 FTP account, unlimited bandwidth and storage space, and 400 MySQL databases. It's safe to say that InfinityFree gives you a big bang for your unpaid buck.
But when you skim through their terms of service and acceptable use policies, things start to get a little more "interesting".
Limitations
What InfinityFree doesn't advertise on their website is that their offers of "unlimited" bandwidth and storage space come with some seriously limited restrictions.
In their terms of service, they place significant (and intentionally ambiguous) restrictions on the types of content and files you're allowed to upload and the amount of the so-called "unlimited" bandwidth that your site can use.
And the best part?
The penalty for non-compliance with the limitations on their "unlimited" offer is the suspension or elimination of your website and data – Ouch!

Although we are still running our own tests to gather more concrete data on the real uptimes and load times of InfinityFree's hosting, a perfunctory glance at the other reviews around the web suggest they fall squarely into the box of "passable but not exceptional."
4. x10Hosting.com
No Email Accounts Included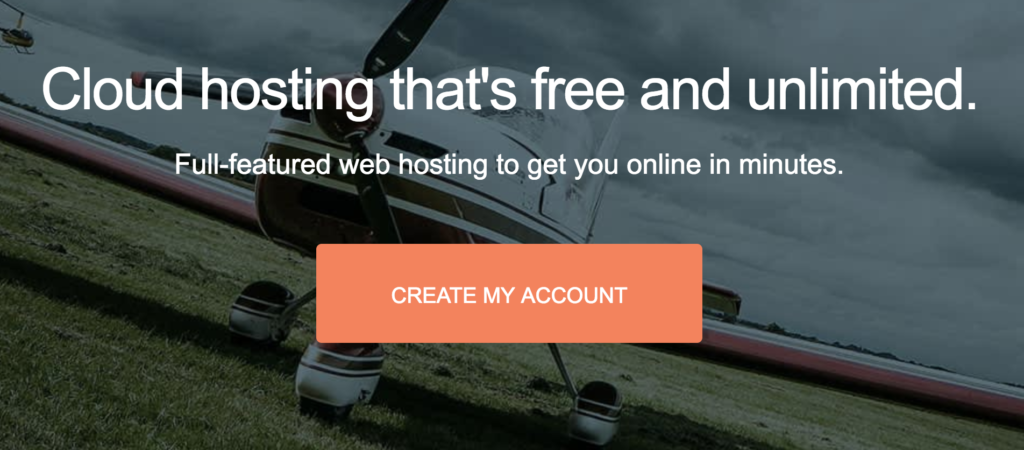 | | |
| --- | --- |
| Sub-domain included: | Yes |
| Bandwidth: | Unlimited |
| Disk Space: | Unlimited |
| Support: | Forum |
| Max. Websites: | 1 |
| Max. Email Accounts: | 0 |
| Uptime & Speed: | Good |
| Limitations: | See terms of use |
| Official website: | x10hosting.com |
With more than 10 years in the free hosting game and the promise to provide a  free "full web hosting suite" that includes unlimited bandwidth and storage, PHP, MySQL, cPanel access, and one-click installation for over 30 third-party applications, x10Hosting sounds like something straight out of a frugal geek's dream.

However, as seems to be the case with every free web host, x10Hosting makes some pretty bold claims that it simply cannot backup (as well as the data on your website).
Limitations
The unlimited bandwidth and storage are admirable, as well as their uptimes impeccable, and their speeds are solidly above average. Nevertheless, when you read the fine print, you will quickly realize that – as has been the case with every host on this list – "unlimited" is a far stretch in this case.
Since x10Hosting maintains the right to suspend your account in the event that your usage is "too high" (a term they conveniently fail to define), it's safe to assume that you can expect significantly greater restrictions than the company advertises.

After briefly checking other web hosting forums and review sites we found countless customer complaints of "inexplicably" deleted websites, incompetent customer support and unusable features, confirming our sneaking suspicion that x10 doesn't quite live up to their lofty promises.
5. AwardSpace.com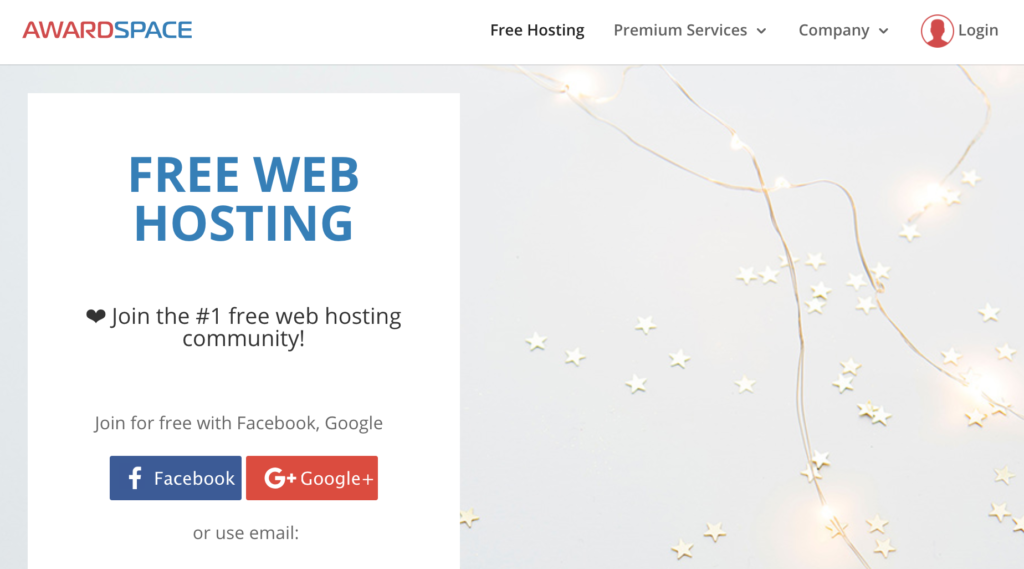 | | |
| --- | --- |
| Sub-domain included: | Yes |
| Bandwidth: | 5GB |
| Disk Space: | 1GB |
| Support: | Live Chat 24/7 |
| Max. Websites: | 4 |
| Max. Email Accounts: | 1 |
| Uptime & Speed: | Decent |
| Limitations: | See terms of use |
| Official website: | www.AwardSpace.com |
With over 2.5 million customers and 15 years in the web hosting business, AwardSpace has carved out a name for itself as one of the top free hosting providers available.

From their 100% ad-free hosting to the MySQL database, 24/7 customer service (an admittedly enticing bonus), one-click CMS (WordPress/Joomla) installation and 99% uptime guarantee – everything looks amazing.
Unfortunately, when you pull back the curtain and actually try to use their free hosting plan, the reality is a bit disappointing.
Limitations
Although AwardSpace does a few things well, there are several glaring issues with their free hosting which prevent them from serving as a viable option for any serious webmasters.
For starters, free users are limited to only 1 GB of disk space and 5GB of bandwidth. It means that your new site will be little more than a glorified "demo" of AwardSpace's premium hosting packages.
There are also a few disconcerting lines of legal jargon in their ToS that seem to give them permission to sell off your data to third-party vendors.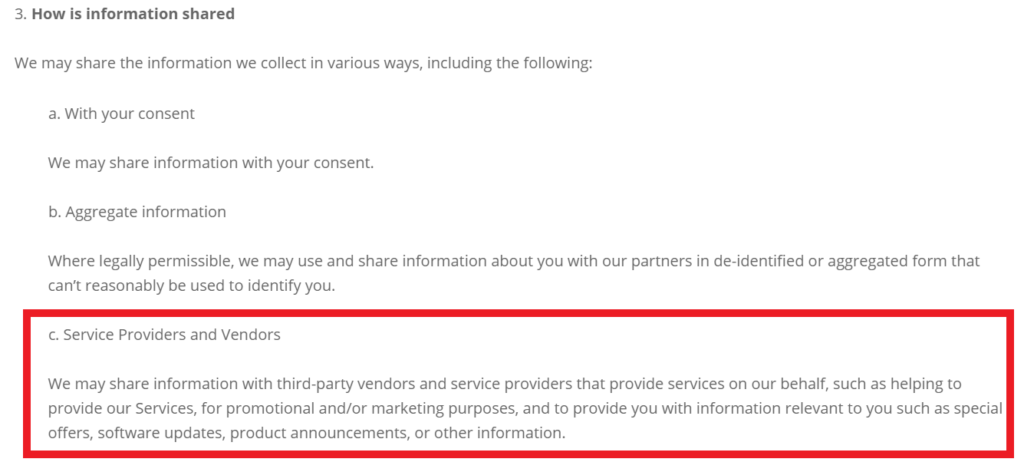 None if it really matters since the biggest problem with AwardSpace is the abysmally slow load times which average close to 1500 ms.
6. FreeHosting.com
Slow speed and no sub-domain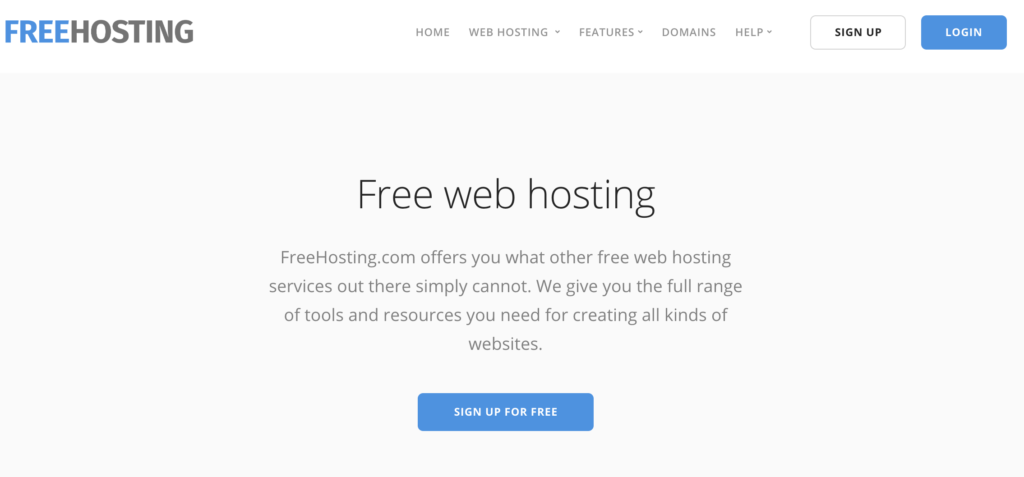 | | |
| --- | --- |
| Sub-domain included: | No |
| Bandwidth: | Unmetered |
| Disk Space: | 10GB |
| Support: | Tickets |
| Max. Websites: | 1 |
| Max. Email Accounts: | 1 |
| Uptime & Speed: | Horrible |
| Limitations: | See terms of use |
| Official website: | www.FreeHosting.com |
With nearly a decade in the web hosting business and 15,000 customers, a European company, FreeHosting.com has grown in popularity over the past few years. Nonetheless, as we've seen time and time again – popularity and performance aren't always correlated.
Equipped with unmetered bandwidth (granted your website complies with their rather stringent acceptable use policy), a multilingual cPanel, 10 GB of disk space, one email account, and a MySQL database, FreeHosting.com seems like one of the better free hosts available.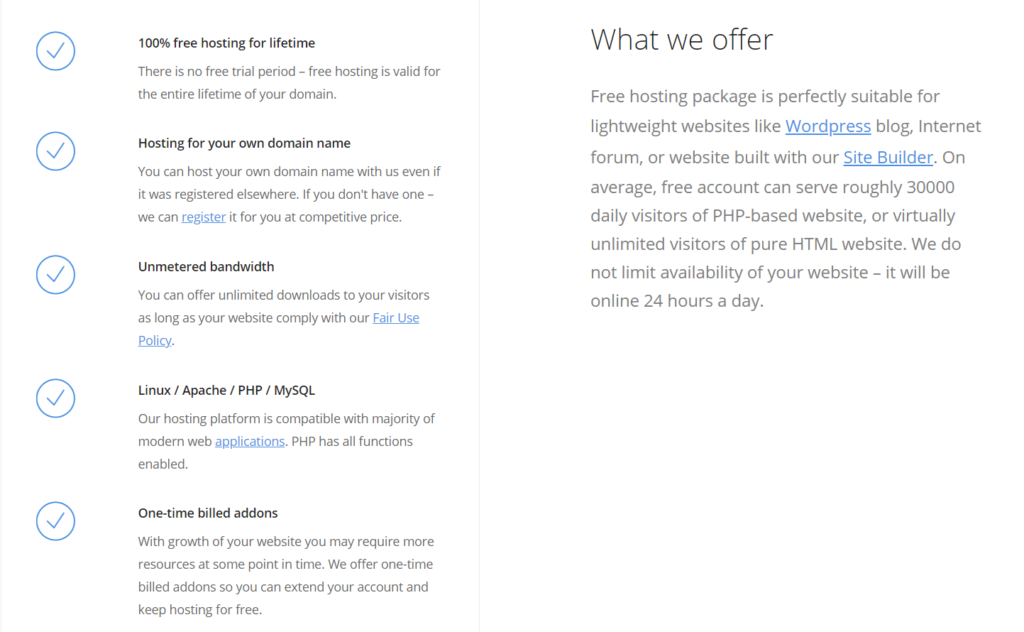 As is axiomatic with free web hosts, the endless stream of technical issues posed by FreeHosting's service makes it all but unusable.
Limitations
With abysmally slow load times that border on the 2-second mark – it's one of the worst uptimes we've ever seen (seriously… they're AWFUL),  and countless customer complaints of deleted websites and non-responsive customer service, FreeHosting.com is yet another web host that makes big promises but ultimately fails to uphold any of them.
With some of the worst uptimes and slowest speeds we've ever recorded, we recommend that you avoid FreeHosting.com at all costs.
7. FreeHostia.com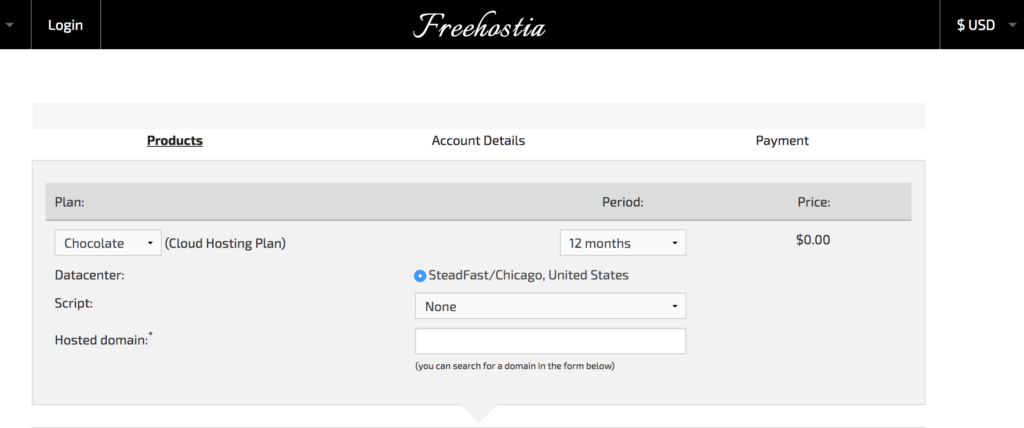 | | |
| --- | --- |
| Sub-domain included: | No |
| Bandwidth: | 6GB |
| Disk Space: | 250MB |
| Support: | FAQ/Tickets |
| Max. Websites: | 5 |
| Max. Email Accounts: | 3 |
| Uptime & Speed: | Bad |
| Limitations: | See terms of use |
| Official website: | www.freehostia.com |
While FreeHostia may set itself apart from the competition with its unique plan names (who knew you could buy "Chocolate" web hosting?) and load-balanced server clusters – which allows for increased load times across the company's assets – these unique "features" don't do very much to improve the quality of their hosting.
Their customer service has earned many glowing recommendations in recent years, they offer 3 free email accounts and up to 5 hosted domains (a rarity in the free web hosting space). Yet, these enticing offers aren't nearly enough to offset the hefty restrictions and performance issues with which you'll be faced.
Limitations
The biggest problem with Freehostia's free hosting is the restrictions they place on your storage and bandwidth.
With a paltry 250MB of storage and 6GB of bandwidth, even the most minimalist of webmasters will struggle to build a site that contains more than a few images and a line or two of plain text.
However, the real nails in the coffin are the unreliable uptimes and incredibly slow speeds.
Freehostia might work for hosting a simple test site or low traffic blog… Nevermind – even that might be pushing it.
Although the uptimes and load times aren't the worst we've seen (they're still pretty bad), there's no reason to use a company like FreeHostia when you have so many other decent service providers available.
Why We Recommend Avoiding Free Hosting Services
Although the providers we've shared in this guide are among the best in the industry (which sadly isn't saying much), even the most reputable of free web hosts struggle to live up to their promises and instead present their "customers" with slow, unreliable, and often unusable websites that stand no chance of succeeding in today's hyper-competitive online space.
Also, they can delete your website (or online business) within seconds, leaving you no control…
So, does this mean that hope is lost for the low-budget webmaster-to-be?
Not quite…
Best Alternatives for Free Web Hosting
With the tight restrictions on bandwidth, storage, and basic features like email accounts and website installations, free hosts might talk a big game, but at the end of the day will leave you with a shell of a site that is unable to meet even the most basic performance standards required to run a successful business website.
However, as advances in server technology and competition in the marketplace have driven hosting providers to offer more and more competitive services and prices, you can secure fast and reliable hosting with truly unlimited bandwidth and storage for pennies on the dollar.
In fact, with the plethora of new-customer discounts and other offers, you can easily buy 2-3 years of web hosting for less than $100.
So if you didn't find anything good on this list, we recommend you to browse our cheap web hosts.
The post 7 "Best" Free Web Hosting Sites (2019) appeared first on HostingFacts.com.